Glunovo p3 Calibration-free CGM was proudly launched at EASD (European Diabetes Association) in September 2022.
· Glunovo p3 is infinovo's first scan-free and calibration-free product

· In many European countries, patients with type 1 diabetes and type 2 insulin-dependent diabetes can access Infinovo CGM products on prescription directly.
· European Diabetes Patients are benefiting from diabetes management with Infinovo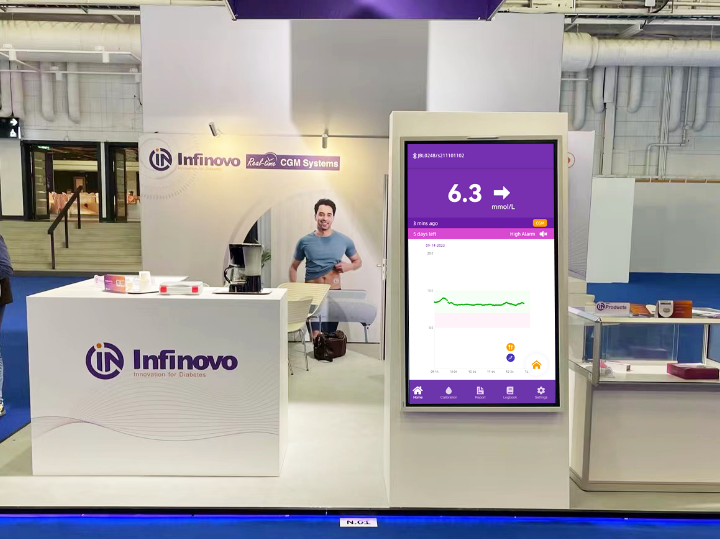 The 58th Annual Meeting of the European Association for the Study of Diabetes (EASD), one of the world's largest academic conferences in the field of diabetes, was held in Stockholm, Sweden, from September 19 to 23, 2022. The conference was held both virtually and on-site, and the annual meeting gathered thousands of experts and scholars from all around the world. The goal of the conference is to encourage and support research in the field of diabetes and to promote the dissemination and application of new technologies. The new technologies discussed and exhibited at the conference cover all aspects of diabetes and are one of the world's authoritative diabetes research societies.
Infinovo Medical has launched the long-awaited Glunovo®p3 Real-Time calibration-free CGM System at EASD 2022. This is the first launch of Infinovo Medical's real-time calibration-free CGM product in Europe. With the new factory-calibrated technology, patients will be able to get rid of the traditional scanning and frequent fingersticks.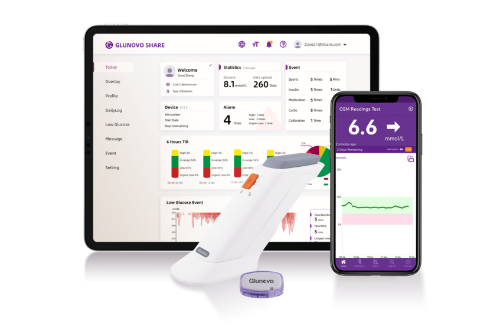 Jason Wang—Vice President of Infinovo Medical:
"The launch of Glunovo p3 Calibration-free CGM system in Europe is a tremendous advancement in Infinovo Medical's commitment to improving the lives of diabetic patients with technology. Infinovo Medical is extremely proud to have worked hard through years of research to provide an ideal alternative solution to the tedious finger blood and frequent scans. We are working to make advanced, accurate, and painless glucose monitoring technology more accessible and affordable to the diabetic community worldwide. Our next step will be to work with further partners in Europe so that people suffering from diabetes can benefit from our products and improve their quality of life as soon as possible."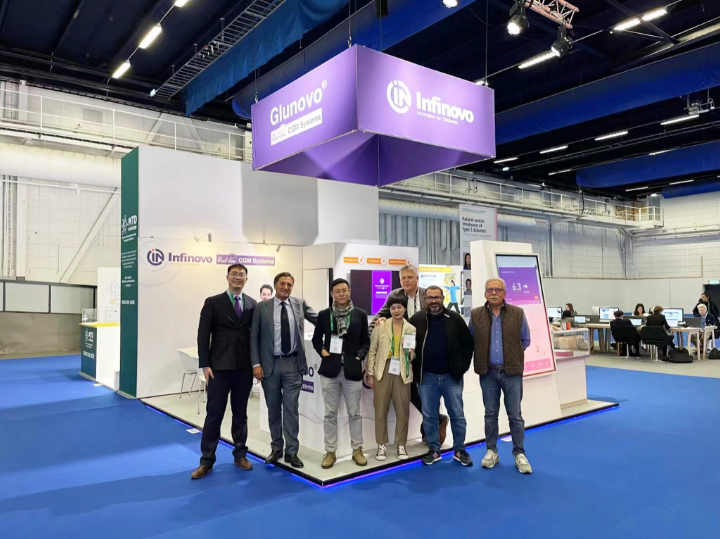 Infinovo's products have already entered several European countries' health insurance systems, such as Bulgaria and Greece. In these countries, patients can get the products including sensors and transmitters directly from hospitals or pharmacies on doctors' prescriptions, and patients in some countries can directly order online, and all access countries can be supported by local partners' services.
In recent years, European countries have begun to follow and update guidelines for the diagnosis and monitoring of diabetes, with European experts recommending that
Sensors of CGM should be made available for children as a priority. Rt-CGM is also recommended for insulin-using patients with type 2 diabetes as an alternative to traditional fingerstick production.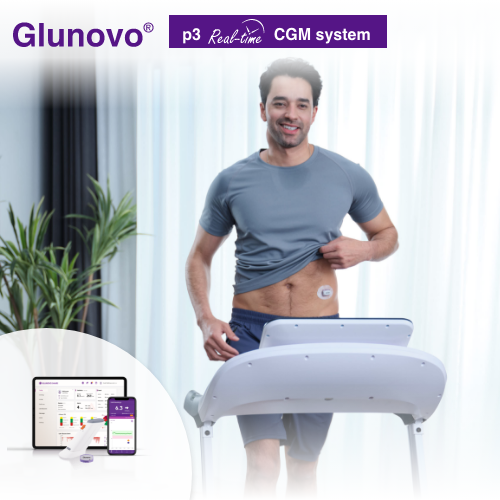 Glunovo p3 is an intelligent, effective, and user-friendly smart wearable product with rich application scenarios for diabetes management. Glunovo CGM products have been certified by the EU CE and have gained hundreds of patents.
Features of Glunovo p3 CGM:
· The new p3 calibration-free product eliminates the need for fingersticks and cumbersome scanning operations while providing a complete trend report of glucose levels
· Every three minutes, glucose readings can be sent to a compatible smart device app for patient viewing by sensor measurement of blood glucose and transmitter Bluetooth signal
· App's user interface is user-friendly, and it displays blood glucose trend arrows and simultaneously displays current glucose levels and trends in the rate and direction of change
· Excellent accuracy with MARD value of 9.38%, which is the international leading level
· Customizable alert and warning system with potentially dangerous hyperglycemic or hypoglycemic event reporting and alerts to provide timely information alerts for action
· Cloud-based multi-functional data management and sharing software that enables remote data sharing with physicians to provide a basis for treatment and blood glucose improvement
Infinovo Medical aims to improve the life quality of diabetics in any scenario.